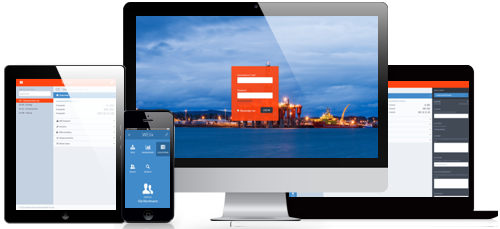 WElix provides control
We offer consultancy and a working environment software developed internally. Netlife Research has helped us to develop a user-friendly solution.
Decision support and efficient processes
WElix aids in a multitude of acknowledged and often required workflows for working environment management:
Integrated working environment plans
Current status and trends of working environment
Identification and monitoring of groups at particular risk
Generate up to date Working Environment Area Charts (WEAC) at any time
Integrated Working Environment Area Limits (WEAL) with current status
Always up to date regulations and requirements
Risk based priority overviews
Experience transfer between your installations
Import and gain insight from reports and measurements
Assists in day to day work
WElix provides integrated tools for:
Analyses mandated by Norsok S-002
Working environment programme and activity plans
Hazard identification and follow up actions prioritised by risk
Identification, monitoring and following up of risk exposed groups
Identification, monitoring and following up focus areas
Inspections, workshops, assessments and measurements
Attachment of relevant regulations and requirements
Viewing full history of all data in the system
Generating reports for internal use or requested by authorities
Tailored for your organisation and installations
Welix allows extensive configuration to match your company's projects and organisation, such as:
Installation maps
Requirement packages
Risk matrices
Status codes
Multi purpose tags
Working roles/groups
Assistance with implementation in your organisation
We deliver working environment support to ensure that you gain optimal use of the software i.e:
Working environment consultancy and training
User conferences
Bridging document to your QA system
Establishing tailored requirement sets and checklists integrated in the software.
Establishing 80 % tasklists including main processes and roles.
WEHRA workshops facilitation where the task lists are completed and the tasks are assessed.
Adding the processes, roles and task lists to the software.
Developing a WEAC philosophy clarifying the status codes, risk matrix, the acceptance criteria, bridging to other systems etc.
Establishing a working environment program and add this to the WElix.
Establishing WEAL and/or add this to the software.
Usability philosophy
Make users awesome: The tool should help the users to achieve their goals, not stand in their way.
Clear path: There should be one obvious way to accomplish your task
Drilldown: Starting from a high level view it should be easy to find specific data.
High signal to noise ratio: Calm and appealing user interface which does not steal focus from the data.
Proximity: For each data point related data, reports, exports etc should be available in the same view.
Clear purpose: It should not be necessary to guess what any given element will do when clicked.
Nothing is forbidden: Users with low access level should not see functionality that they are not allowed to use.
Partners
Netlife Research has helped us to develop a user friendly solution. Our customers contribute with their constructive questions and new insights in a continuous improvement process of WElix.
Contact us for more information
Hasse Storbakken
Principal advisor
+47 920 28 460